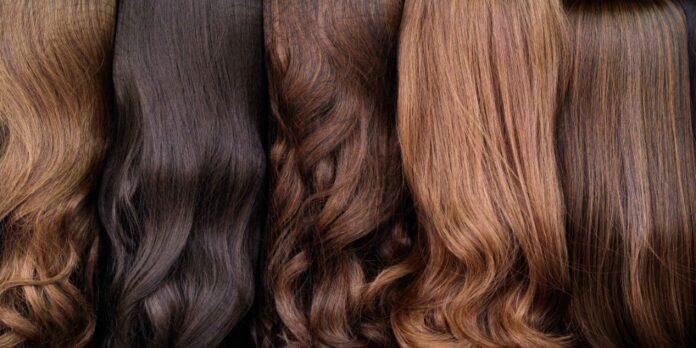 Are you tired of your old regular hairstyle and want a change overnight?
Then wigs are the best option for you. You don't have to go through the hectic procedure of sitting in a salon for the hair color to change the way you look and feel. You have to buy an appropriate wig matching your personality, and boom. You will have a new look within a short time.
Wigs come in plenty of colors and lengths on the market. So you will have various options to choose from. But the question here is how you will decide which wig color is appropriate for you.
If the same question bothers you while buying a wig, you need not worry anymore. In this article, you will learn to choose the best wig color.
Things To Consider While Selecting A Wig Color:
The three basic things that you must keep in your mind while selecting a wig color are:
Let's learn about all these three aspects.
1. Skin Tone:
Your skin tone is the main thing you must consider while picking a wig color as the wig should reflect and complement your skin color. You might have a stern look if you select the wrong color wig.
There are different skin color families. You must know which color family you fall into for decide on a wig color compatible with your skin tone.
There are two skin tones:
Recommended Wig Colors For Warm Skin Completion:
Individuals with yellowish skin must select a cool color like:
Silver and grey combination (ashy)
Brassy reds
Chocolate
Dark mocha
Warm browns
Chestnut
Cool browns
Cinnamon
Honey
Amber
Hair Color For Pale Undertone Skin:
Gray blonde color
Beige brown
Pale blonde
Platinum tone
Brunette shade
For Darker Skin:
Individuals with warm skin tone must not try jet black, violet, blues, or platinum blonde wig colors. These wig colors will give a washed-out look to this skin tone.
Recommended Wig Colors For Cool Undertones:
People with cool skin tone must select the following wig colors:
Cool blonde
Blacks
Gray brown
Honey
Beige
Grey
Auburn
Recommended Wig Colors For Cool-Toned Skin:
Goldenbalayage
Red-Orange color
Chocolate brown tones
They must avoid the following colors:
Silvery
Champagne
Platinum
For Lighter Skin Tone:
2. Eye Color:
When selecting the wig color, the color of your eyes is as essential as considering your skin tone. You must choose a color of your wig which makes your eyes pop.
A cooler ting wig is appropriate for people who have the following eye colors:
Vibrant green and yellow combination
Aqua blue and bluish green
Golden-brown
Green-blue
People with the following eye colors must choose a warm-toned wig:
Black or deep brown
Icy or dark or gray-blue
Gray blue streaks or hazel hair
3. Age:
You must consider your age while picking the right color of the wig. Lighter hues are more appropriate than bright colors for older people.
Conclusion:
If you want to look more attractive by trying a wig without spoiling your money, you must consider the following factors before selecting a wig color.