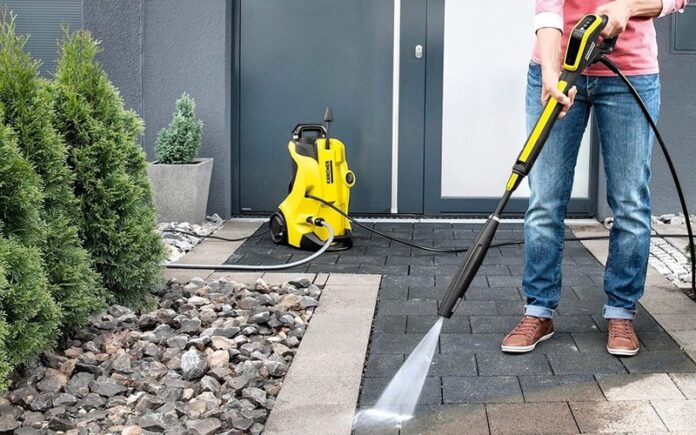 Introduction
The vinyl siding of your home may often get dirty due to rains, vehicles, and dust coming from the wind. Washing it is also important since you may not want to make your house look like a ghost bungalow. According to reports, more than 32 percent of homes in the United States make use of vinyl siding. It is due to the fact that vinyl siding is quite inexpensive, doesn't require paint, and has very low maintenance as compared to other materials. At the same time, it has a disadvantage in that it accumulates dirt, debris, mildew, and mold.
Moreover, the vinyl siding has a delicate structure so you may not exert too much pressure on it as it can damage the vinyl siding. For this purpose, there are some expert ideas to wash your house siding without damaging it through a hot water pressure washer.
How To Effectively Use Pressure Washer For House Siding
Before starting to wash your vinyl siding, you should make sure that there are no electrical outlets. Safety should always be the first priority. Therefore you should cover the electrical outlets if there are any.
After covering the electrical outlets, you should choose a pressure washer with 3000 PSI. An electric powered or gas powered pressure washer would be suitable for this job.
The next step is to wear tools of protection so that you can avoid insulation. These tools are plastic gloves, rubber-soled shoes, and plastic dresses. Make sure you are well prepared.
Before washing the vinyl siding, make sure that you don't damage the bushes and shrubs near you. You should cover those parts as well.
Before starting the pressure washer, take a look at your vinyl siding. If there are some hard and tough mold stuck on the surface then try to soften them with the help of bleach.
You should make use of special detergents for your pressure washer. Try to use cleansers and detergents that are specially made for your type of pressure washer.
You should test your pressure washer in some small area so that you are sure it will work perfectly on another surface as well.
You should use the detergent mixture in a low-pressure setting so that it is applied to the whole surface evenly. You should try steady and smooth strokes with the wand of your pressure washer.
By overlapping strokes, you should sweep the pressure washer from the left side to the right side.
When you apply the cleaning agent, you should let it be there for some minutes so that it works magically. Make sure that it doesn't dry out. Wash it before it dries.
After you are done with the whole process, now you should watch the siding with freshwater starting from the top and going to the down area. This will help you to prevent streaking.
Conclusion
Now you can look at the vinyl siding that is looking very clean and beautiful. If you perfectly follow the above tips then you can never go wrong with washing your vinyl siding.