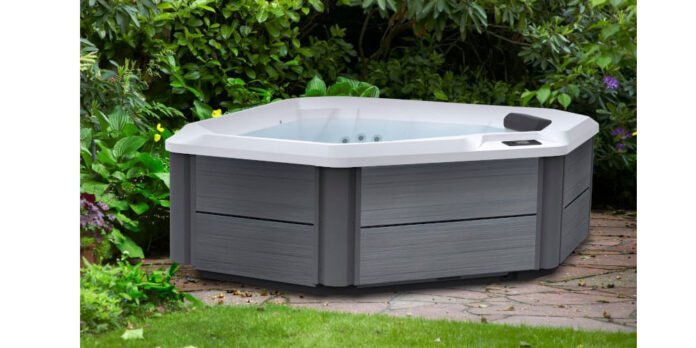 If you have used a hot tub in a hotel or at a friend's house before, you might probably realize that the tub might have specifications that may not fit you. For example, some tubs are customized to fit specific sizes, and the settings and placement of the jets may not give you a satisfactory massage experience. A custom hot tub is built according to your requirements; there are many other benefits of owning a hot tub. Having your customized tubs allows you to choose a hot tub with your own desired specifications like the shape, the seat options, and jet placements that will massage specific targeted areas.
Why you need a customized hot tub
For you to get the most out of hot tub benefits, you need to have regular soaks. Owning your tub is the best way to achieve this; you will also have an opportunity to rejuvenate after a stressful day. Hot tub manufacturing companies can custom make hot tubs to your liking. You can choose the size, color, seat options, hot tub jets, shape, logo, and labels.
1. Choose seat options and sizes
Hot tub manufacturers can build hot tubs of over ten seats; whether you need a single tub or one that can accommodate more occupants, you can make that a requirement. You can also get seats that perfectly fit your body size. Other factors to look out for are the seat depths and angles.
2. Determine the number and placements of jets
The number of jets determines the intensity of the massage, while the placements ensure that the jets target the pressure points that need to be massaged. The jet placement is essential, especially if you want to use the tub for hydrotherapy. For example, arthritis patients use massage jets to provide relief on the joints and muscles.
3. Choose your design
There are various types of hot tub designs with specifications that match their purposes. Choosing a hot tub design depends on factors like cost, purpose, location, and portability. When you are thinking about the cost, you should never forget to include the installation cost. The purpose can either be for commercial or domestic use.
An indoor hot tub has different features from outdoor hot tubs; the hot tub's location depends on space and ventilation. If you are looking for hot tubs that you can carry around and re-install in other places, you can buy portable customized tubs. The permanent tubs cannot be re-installed; they are permanently fixed on the ground.
4. Location of installation
You have an option to choose the location of the hot tub, whether you would like it on the outdoors where you can enjoy the beautiful scenery while relaxing in the hot tub or the indoors for more privacy.
Conclusion
Get the right price for a custom-made hot tub from the manufacturer's website; it is essential to know if the company offers specialized custom modifications.  Hot tubs have so many health and mental benefits. Apart from therapeutic massage, hot tubs can reduce stress and promote sleep. Some hot tubs are customized to feel like swim spas by incorporating aromatherapy, music therapy, and lighting.