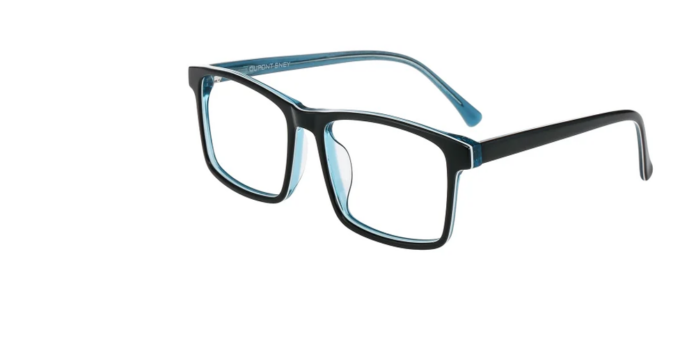 All fashion accessories move with trends. New items are often introduced to the market, and some old ones are kicked out. Men's glasses have evolved over the years. Some are quite stylish and over the top, while others are simple, traditional, and good-looking. Among the popular eyeglasses for men at GlassesShop, there is always something for every person. Prices differ, so you can always find a pair in your budget. Stick around for the best men eyeglasses styles you will love to own or try out.
Men eyeglasses styles to consider in your next purchase
There are very many trending styles currently. You can get a pair for every outfit you choose or something different for your face. Even when it is your first time shopping, considering the styles helps you achieve your personal and fashion needs. The top five eyeglasses styles are;
Clear eyeglasses frames
Some glasses have an apparent frame, while only the bottom half is clear for others. Whichever the design, they are both stylish and trendy. People had forgotten them for a while but have gained popularity yet again. They work well with all complexions, making you stand out from the crowd. With this style, you can accessorize your outfit pretty well without struggles.
Classic eyeglasses
They have timeless designs that never go out of style. They come in specific colors like browns, black and grey, quite suitable for men. The designs and shapes are minimal but classic, like squares and rectangles, which you can always spot with someone. They appear more professional than other frames, good for meetings or workplaces. However, you can rock a formal look with them as their design is clean.
Vintage round eyeglasses
The circle vintage look is iconic. Years back, this frame was an older people's frame. Nowadays, men from all age groups can wear them. Note that the frame should complement your face shape. Make sure you get eyeglasses that suit you. Round eyeglasses are best suited for people with square, heart, or oval face outlines.
Oversized eyeglasses
The glasses are unique. They draw all attention toward you, so avoid them if you dislike that. The bold look enhances your style and flatters your look. Since the glasses are already big, choose the right shape and size for your face. A pair that doesn't fit right looks overbearing to the face, making you look more ridiculous than attractive.
Hipster eyeglasses
It's the perfect pair for men. The glasses have a simple square design with rounded corners. The frame is thick with edgy colors and vintage patterns. They also come in plain colors like black and brown to match various skin tones.
Conclusion
The list above shows the men eyeglasses styles you should not ignore. Several others exist at GlassesShop, so you have plenty of options. Most eyeglasses for men have simple looks. Others may be bold but still good enough for them to wear. Their colors are mostly neutral though some men prefer brighter colors and look attractive in them. All trendy glasses are okay as long as they work well for your face.