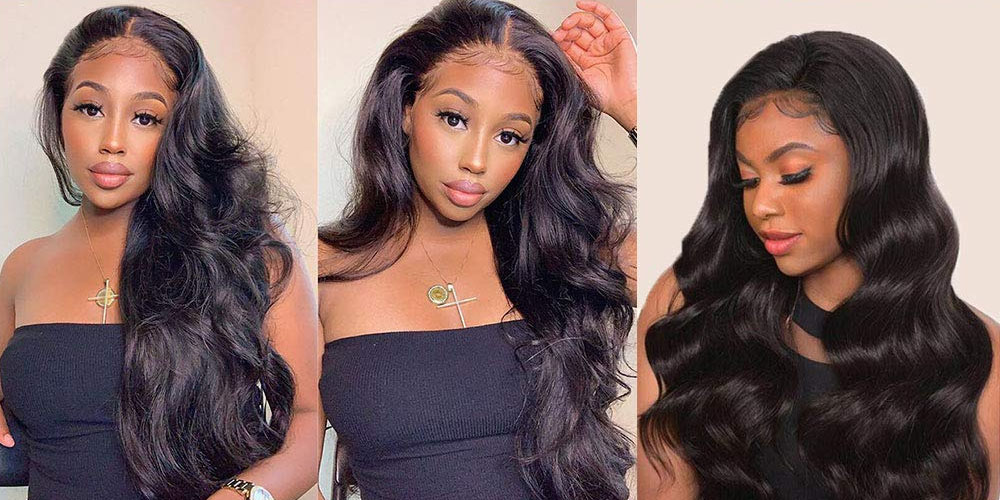 Lace front wigs, also known as lace frontal wigs, are the go-to solution for women with weak and thinning natural hair. The wigs feature a frontal lace closure (wig base). The lace fabric is a sheer, smooth, and fine mesh that often mimics the natural human scalp or hairline. In lace frontal wigs, the sheer fabric is sewn at the front of the wig. Depending on its size, it can cover the entire frontal hairline, from ear to ear, or a portion of it. This post discusses the top characteristics of lace frontal wigs.
Characteristics of lace frontal wigs
The following are some defining elements of lace frontal wigs;
1. Lace frontal wig size
As the name suggests, the lace part of the wigs is only found at the front. The rest of the wig hair bundles may be sewn on a wig cap or weaved onto the wearer's hair. However, while the lace position is usually standard, its size is not. Lace frontal wigs come in different sizes, depending on the size of the frontal closure. The most common sizes are 4X4 and 13X4. The former features a small lace generally positioned at the front center of the wig, while the former covers the frontal part from ear to ear.
2.Lace frontal wig weight
Another characteristic of frontal lace wigs is that they are lightweight. This characteristic can be attributed to the lace portion of the wig. Lace is one of a wig's lightest and breathable closure or base materials. Its lightweight nature makes it comfortable to wear.
3. Installation of lace frontal wigs
Wigs with frontal laces are also typically easy to install. However, this may depend on whether it is a lace-up wig or not. Lace-up frontal wigs are the easiest to install. The size of the frontal closure also determines its ease of installation. For instance, 4X4 lace wigs are typically easier to install as you do not need to cut the excess lace. Additionally, the type of lace applied also affects this characteristic. Some lace fabrics are easier to install because they stay in place.
Construction of frontal lace wigs
These wigs are made up of the following elements;
The wig cap- It is the part on which the hair bundles away from the hairline are sewn. Depending on the wig manufacturer, the wig can be made from lace or any other material. It may also feature different constructions
The lace frontal or closure- this is the frontal part made from lace and hair bundles. It goes at the front of the hairline.
Hair bundles- these are the hairs sewn onto the cap. Different hair types can be applied, like Remy human hair, virgin, semi-human, and aesthetic hair.
Conclusion
Wearing a lace front wig is easy. However, to first-time wig wearers, it may not be as simple. The hardest part is cutting off the excess lace extending at the front. Any mistake made while trimming the lace could damage the entire product. Getting the hairs at the front to look real or resemble a natural hairline