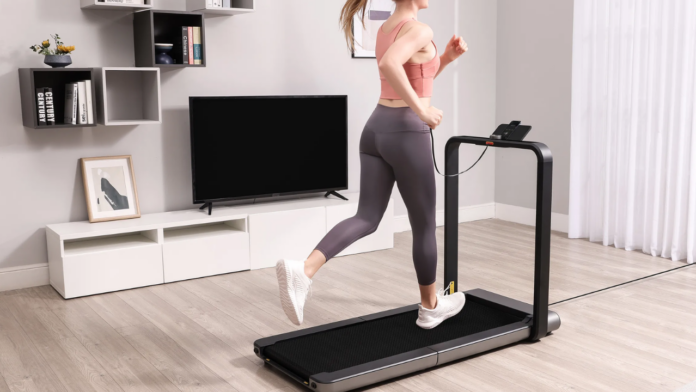 Do you want to stay fit but you don't have time to do lots of exercise? Going to the gym is also not a suitable option for you. You can use a high-quality Walking Pad Foldable Treadmill. You find it at the kingsmith walking pad site this will keep you fit and healthy.
Moreover, the easy to Understand menu will explain everything you need to know about the Walking Pad Foldable Treadmill and how to use it as part of your exercise regimen. So without further delay, let's get started.
What is the Walking Pad Foldable Treadmill
The walking pad Foldable treadmill is a type of small, lightweight piece of workout that is specially designed for walking and running. It is very modern, less space consuming and very convenient. You can store it under your bed or on the side of your wall.
It includes several settings of speed and safety measures to make sure your walking or running is 100% effective. You can easily use it for your daily routine to make yourself fit and healthy.
Unboxing and Setting Up Your Walking Pad Foldable Treadmill
Unboxing
Once you get your delivery of the walking pad foldable treadmill open the package very carefully. You will see its different parts, these parts normally consist of remote control, power wires, treadmill base, handrail, and a user guidebook.
Assembly
The assembling procedure is simple and typically doesn't call for any tools. Just securely fasten the railing to the treadmill base. The user handbook will provide thorough instructions. But you must carefully adhere to the instructions in the user guide.
Placement
Find a location that will work for your treadmill, ideally one that has space around it and is close to a power outlet. It really consumes less space. You can fold it and place it anywhere you want.
Using the Foldable Treadmill Walking Pad
Use the remote control to turn on the treadmill after plugging it in.
Using the remote, you can also regulate the treadmill's pace and start and stop buttons.
If you have never used a treadmill before, start out slowly.
Now slowly increase the speed as you become used to it.
While running or walking on the treadmill, keep your shoulders back, your posture should be relaxed, and your core should be active.
Refrain from swaying forward or backward.
Some Walking Pad models have built-in screens that show crucial workout information like the amount of time and distance traveled as well as the number of calories burnt.
Track your development with this information as you establish new fitness targets.
Workout Ideas
The folding treadmill by Walking Pad gives you flexibility in your workouts. For 20 to 30 minutes, keep a brisk walk. Do it at the middle level to burn calories. To exercise your heart and increase endurance, you can alternate between walking and running for brief periods at a higher rate.
A capability for inclines is included on some Walking Pad models. By simulating uphill walking, you can increase the intensity of your workout by using more leg muscles. You can use it while listening to music or reading a book. This lessens how tedious exercising feels.
Conclusion
A great fitness equipment that makes working out more convenient and effective is the Walking Pad Foldable Treadmill. People of all fitness levels can use it easily and safely because of its small size and safety features. Therefore, start using the Walking Pad Foldable Treadmill right away to take the first step toward a better and more active lifestyle.